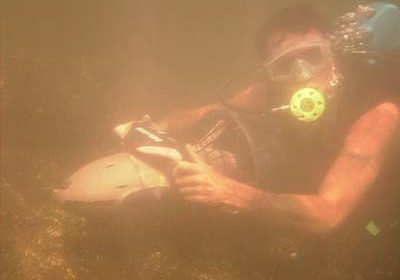 Experience Scuba At The Ledges
Scuba diving at the park is regarded as one of the finest freshwater spots in the Tri-State area. Even a mask and snorkel can provide hours of fun and education. Visibility on a clear day can sometimes reach 15 ft. or more, and there are many easy entry points.
The average water depth is 30 ft. with many shelves, rock formations, fish and plant life. If chasing large-mouth bass, blue-gill, crappie and catfish sounds like fun, one can experience a wide variety of wildlife. On a lucky day you may get to see the very rare and delicate fresh-water jelly fish as well. One gentleman also tells a story of having his mask knocked off by a 5 ft. catfish. I myself have seen them close to 4 ft long but they are not aggressive. There is also a sunken boat, or cabin cruiser, purported vehicles, and a few bottom trenches that are 60 ft. deep, the largest of which we call "The Abyss!"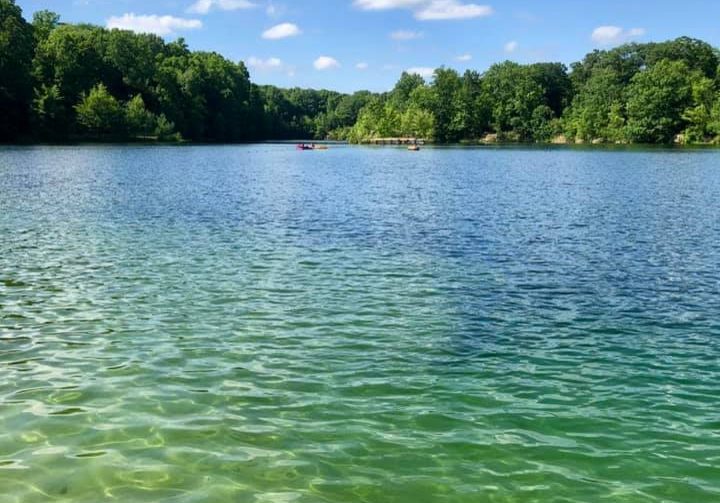 Dive Schools at The Ledges
Many organizations have dived at the ledges including law enforcement, fire and rescue teams, and local dive schools
Local scuba schools have set up training courses and have delineated an assortment of bottom sites. These quality, self-insured dive schools are regular to the quarry, and events are sometimes scheduled, such as: A Halloween Dive, Treasure Dives, and Scavenger Hunts. Law enforcement and Fire and Rescue dive teams from the Tri-State area also do their training and practices here.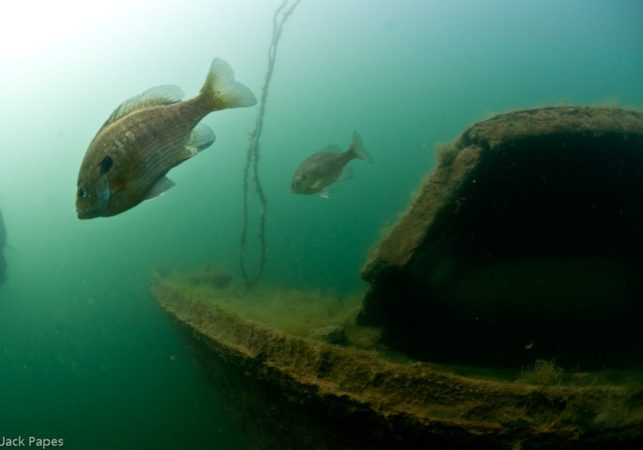 Our High Quality Spring-Fed Water
NLQP has some of the best scuba spots in the tri-state area
We pride ourselves on our clean spring-fed water. It is officially tested twice each season and is rated one of the lowest bodies of water in Ohio as far as contaminants. We rarely need to treat the water (and never with copper sulfates), so you can see a wide range of plant life, filled with varieties of turtles, small fish and other surprises.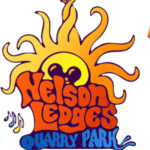 12001 Nelson Ledge Rd, Garrettsville, OH 44231
NO ILLEGAL SUBSTANCES ARE PERMITTED. NO ONE UNDER 21 IS PERMITTED TO EITHER POSSESS OR CONSUME ALCOHOL. THE EXCESSIVE USE OF ALCOHOL IS PROHIBITED.
NO DOGS FROM MAY 18-OCT 1 (Service dogs only). All dogs must have proof of rabies vaccine to gain entry to the park.