Please use the emails below for all general inquiries and questions for the park!
12001 State Rt. 282
Garrettsville, OH 44231
(440) 548-2716
Booking Acts
nlqpbook@gmail.com
Hours of Operation
8am - 7pm Eastern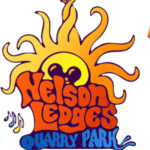 12001 Nelson Ledge Rd, Garrettsville, OH 44231
NO ILLEGAL SUBSTANCES ARE PERMITTED. NO ONE UNDER 21 IS PERMITTED TO EITHER POSSESS OR CONSUME ALCOHOL. THE EXCESSIVE USE OF ALCOHOL IS PROHIBITED.
NO DOGS FROM MAY 18-OCT 1 (Service dogs only). All dogs must have proof of rabies vaccine to gain entry to the park.